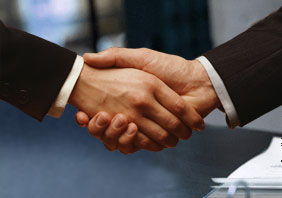 The agency proved itself as a business company placing priority on the quality of delivery of periodicals

Direct Mail & Periodicals
The Ural-Press agency, along with subscription and delivery of periodicals, offers its services in direct mailing of your promotional and information materials by using the agency's customer database.
 By using the direct mail service, you will be able to reach your potential subscribers and to provide information about your periodical to the target readers who are interested in it.
 You should choose the list of periodicals your customers read:
directors of companies - «Expert», «Kommersant», «Delovoy Kvartal», «Sekret Firmy», etc.
auto-hobbyists and car owners - «Za Rulyom», «Klakson», etc.
accountants and auditors - «Glavbukh», «Bukhuchyot», etc.
 Our clientele consists of more than 30,000 subscribers representing large, medium and small-sized businesses.
 Advantages of cooperation with the Ural-Press agency:
 Strong and active customer base. Your promotional materials or periodicals will be handed over to actual subscribers served by our couriers who deliver magazines and newspapers daily against signed receipt.
 Extensive geographical coverage. The cooperation with the Ural-Press agency will give you an opportunity to reach a wide range of prospective subscribers in 90 cities of Russia, from Murmansk to Vladivostok.
 The customized selection of the subscriber base matching your target audience. The managers of the Ural-Press agency will select the groups of readers by matching their needs and interests with the objectives and content of your periodicals.
 Providing information to interested people. We can assure you that your materials will be handed over directly to your prospective subscribers, bypassing costly intermediaries.
 High performance at low costs. The prices for mailing and distribution of materials are much lower than the prices for outdoor advertising or publishing of information in mass media.
If you have any questions about the DirectMail service and its provision by the Ural-Press agency, please, contact our Advertising Department:

127115, Moscow, Ul. Novodmitrovskaya, 5a/4
Tel.: +7 495 789-86-36/37, ext. 2407 
Eugene Ilyushin