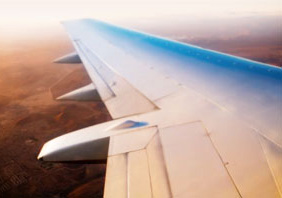 Please, accept my sincere gratitude to your agency for timely delivery of the mail, for your punctuality and exactness

Company Timeline
    Landmarks

:

 

1992 – Ekaterinburg that just got its previous name back welcomed a new agency of alternative subscription – Avia-Press; later on, another two subscription agencies, alternative to postal subscription, were opened: League-Press and Trin.



 

1997 – the extensive growth of three subscription agencies within one city came to an end – they were combined (through acquisition) under the single brand: Ural-Press subscription agency.



 

1999 – representative offices were opened in Moscow. Ural-Press gained prominence among Moscow publishing houses and editorials offices:



   

Aktion Publishing Group

   

Rodionova Publishing House

   

Standard & Quality Russian Information Agency

   

Expert magazine

   

Kommersant

Publishing

House



 

2000 – subscribers of Ural-Press were among the first Russian consumers who were able to subscribe to periodicals without leaving their office through the catalog published at the ural-press.ru website.



 

2001 – the Ural-Press agency started direct cooperation not only with Moscow-based, but also St. Petersburg publishers of periodicals, having opened its representative office operating in St. Petersburg.



 

2003 – operations commenced in regions: the branch was opened in Chelyabinsk.



 

2004 – the branch was opened in Perm.



 

2005 – branches were opened both in regional centers – Omsk and Irkutsk – and in major cities of the Urals – Nizhny Tagil, Magnitogorsk, Solikamsk, Miass, etc.


  2006 – branches were opened in Nizhny Novgorod, Kurgan, Krasnodar, Rostov-on-Don, Surgut, Nizhnevartovsk. On June 26, 2006 in Astana at the 8th World Congress of Russian Press, Konstantin Astafiev, General Director of Ural-Press, CJSC, met with Dariga Nazarbayeva, Vice President of the World Association of Russian Press, to discuss the issues pertaining to delivery of Russian newspapers and periodicals to Kazakhstan. At that time, Russian periodicals were delivered to the republic far behind the schedule (the delay could be as long as three months), not regularly and at high prices. One month after that meeting the Ural-Press agency opened its representative office in Petropavlovsk: Ural-Press Kazakhstan, LLP.



 

2007 – the agency opened 24 branches, including the branches opened through takeovers of existing agencies in Kemerovo and Moscow, totaling 47.

 

In January 2007, Ural-Press Kazakhstan, LLP started providing services in logistics, customs clearance, transfer and currency transactions as a partner of Kazpost and all alternative subscription agencies operating in Kazakhstan. Today, Ural-Press Kazakhstan offers better delivery of Russian newspapers and periodicals to the subscriber market of the republic. On July 9, 2007 Konstantin Astafiev, General Director of Ural-Press Group of Companies, and Veronika Tagunova, Director of Ekaterinburg Ural-Press, CJSC, were awarded certificates of honor from Sverdlovsk Region's governor Eduard Rossel for their service in promotion of the image of the Ural Region and effective contribution to information support provided to businesses of the region.



 

2008 – 14 branches were opened, including branches opened through takeovers in Tyumen, Khabarovsk, Arkhangelsk, Novosibirsk, Abakan.



 

2009 – another 70 branches were opened; the total number of employees reached 1,000 people. The Ural-Press agency accounted for 10% of the departmental subscription market.



 

2010 – the Ural-Press agency opened offices in the Volga Region. Our brand is well-known in Kazan, Samara, Volgograd, and Saratov.



 

2011 – Ural-Press keeps growing; the agency has opened branches in 20 cities and a representative office in Berlin.

Today, every third magazine distributed in Russia through subscription passes through the Ural-Press subscription agency.

We respect, value and are very grateful to all our customers-Subscribers and Partners-Publishers.

Our cooperation played a significant role in forming a competitive environment on the Russian subscription market. Competition brings service quality improvement, respect to the customer and civilized market relations. We intend to keep on using our best efforts to maintain the high standards of our operations and to serve as a reliable bridge between subscribers and publishers.